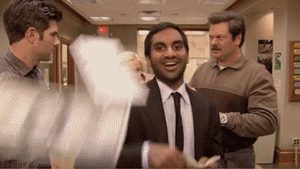 You might have heard that content is king – so why aren't you getting more traffic to your website or blog? Proper content is necessary and, yes, effective. In fact, according to Neil Patel, companies that blog generate 67 percent more leads every month than companies that don't – But there are additional pieces to consider within your lead generation puzzle.
Below are 5 simple tips to consider when creating content, so you can generate more leads and turn your blogs into dollars. It all starts with headlines.


Compelling Headlines
Did you know that only 20 percent of people actually read your articles? The rest just read the headlines. Luckily, all is not lost. "The better your headline, the better your odds of beating the averages and getting what you've written read by a larger percentage of people," explains Copyblogger.
"Remember, every element of compelling copy has just one purpose — to get the next sentence read. And then the sentence after that, and so on, all the way down to your call to action. So it's fairly obvious that if people stop at the headline, you're already dead in the water."
Provide Value
Once you have your readers' attentions, make sure your content is valuable. They won't get to the second line of your articles if the content you are providing is generic. Use your blog to prove your company's worth as a destination website and establish your business as an expert.
Know Your Voice
You also have to consider "voice". You will find that most companies within your industry all write about the same things, in the same way. "You can't stand out because even though you continue to turn up the volume by posting more, it's the same pitch and same message," says Brian Hasenbauer of LeadG2, "and it falls on deaf ears." You need to give your content a personality with an authentic voice.
Appeal to the Buyer's Journey
Your call to action matters. Many of the people who visit your website will not be ready to make a purchase or even contact a sales rep – respect that and develop offers for each stage of your buyers' journey.
For instance, you could start with a short blog to address a problem your product or service solves, rather than the solution itself. Next, you could release a short e-book, even make it free, that presents how this problem could be solved. You can then use that content to pull your readers into a free trial or webinar where you can discuss your solution in greater detail.
Limited Time Offers
Only about 10 percent of marketers feel their efforts are successful. They post content and expect it to get traffic, but the conversion just isn't there. The element of scarcity can help.
Providing limited-time offers – think "one-day sale" – can give your readers the push they need to complete your call to action. Limited quantity offers are also successful for similar reasons, but combine the two and the combination can be quite powerful.
Try out these tactics on your own content pieces to see how you can increase your engagement with your audience, help your visibility, and generate more leads. We'll discuss more content tips and tricks in coming blogs. Happy content-ing!